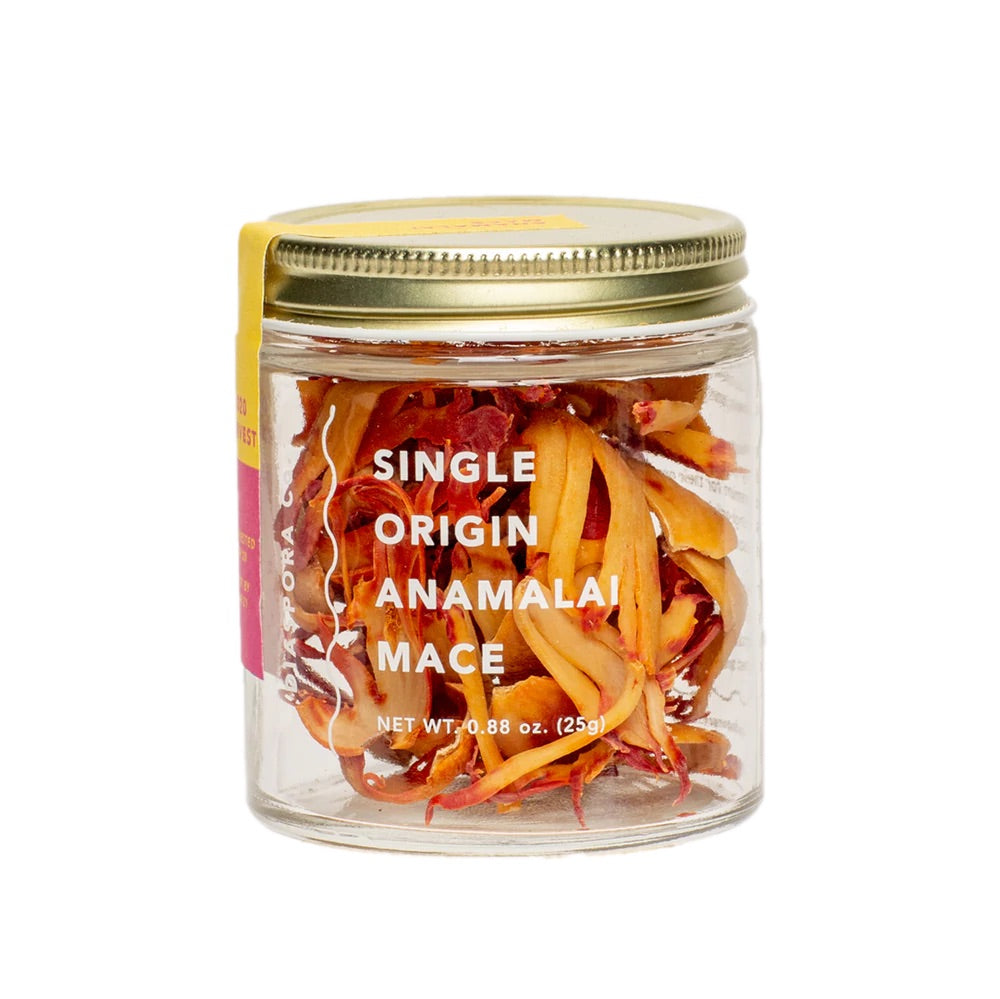 Anamalai Mace
Mace is the dried outer lacy covering of the nutmeg, and is its sweeter, milder counterpart with notes of raw mango, fennel, papaya, and lemongrass. Both mace and nutmeg add richness and depth to curries, spice blends, and slow cooked meats that is irreplaceable.
Grown by Harish Manoj Kumar & Karthikeyan Palaniswamy.
Diaspora Co. works hand in hand directly with farmers to purchase the freshest spices and give more profits to the families who grow the crops.
25g jar
---
More from this collection